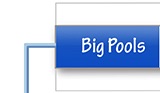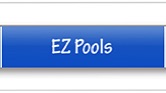 We have over 30 years of experience in the portable pool market, so we know a thing or two about using a portable pool in unique situations. For years we have led the way on creative uses of an EZ Pool - not just for residents, but companies, military and municipalities. So if you have an idea but you are not sure how to execute it - contact via a call, text or email. Chances are, we have already had a client do the same idea.
Yes we have over 220 customer testimonies, pictures and videos, but there are many projects that we have been able to or even allowed to post. We have done some amazing projects with the military and the government. But for certain reasons, we can not post on our website. We have also made pools for Disney, Universal Studios, and Three Flags. Because the pool was being used as part of testing something new - we are not able to share pictures or examples. In the case of Disney, long before the presented World of Colors - it was tested in a 2' deep black pool we made for them.
So give us a shout. If you have perused our website and do not see an answer to your question or need, chances are we have the answer - just not on the website.