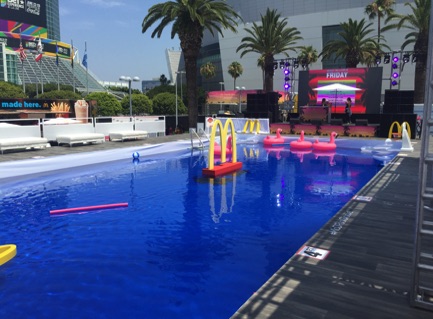 When McDonald's needed a pool - they called EZ Pools
McDonald's wanted to make a splash with the local community in downtown Los Angeles during the annual BET event at the Staples convention center.
In an area that normally is just for walking, McDonald's put on a huge summer "Pool Groove" event around a 32' x 62' portable EZ Event Pool. In less than two days, they went from an empty park area to a beautiful swimming pool party for a three day event in downtown Los Angeles. See more Pictures Here >>
The above picture is just one example of the many customers who have written us testimonies over the past 15 Years. Click Here to See More >>>
When ManchesterUnited needed a pool - they called Us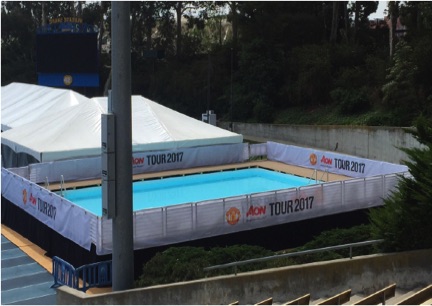 This was a great story. We got a call by the Tonight Show production team. They had a funny bit they wanted to do during the hot summer heat - have Jimmy Fallon jump into a pool in the streets of downtown New York City. In truth, only a major production company could pull this off in such a short notice.
They called us Thursday and needed a custom depth all white pool in New York by the coming Monday. Which means we had to make it, pack it and ship it out so it would be there by Monday morning. But we did it and the results were cool! Especially for Jimmy.
When The Tonight Show needed a pool - they called Us