® 2022 Registered, All Rights Reserved • Official site of EZ Pool Products, Inc.
7' Wide x 27' Long EZ Lap Pool
These pictures do not represent all the pools we sold for that year, just the pools whose customers have sent us pictures so far. Since most of our customers rarely have problems with their EZ Pool, we sometimes never hear from them again. But when they need us, they know how to find us. If you find these pictures on unaffiliated websites (nefarious and unscrupulous imitators), please let us know.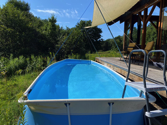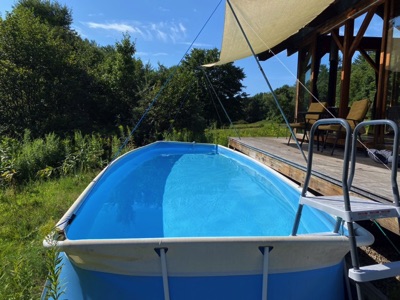 This was unsolicited by us. We are not shy about asking customers for pictures, but we do not always ask eleven years later, so when we got this email - we were elated for the great testimony. But for some reason, our records indicated he was in Alaska. We think the webmaster saw his email tag "Alaska.edu" and thought that is where the pool is.