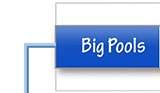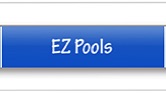 ®2022 Registered, All Rights Reserved • Official site of EZ Pool Products, Inc.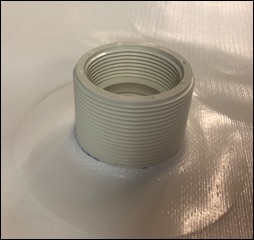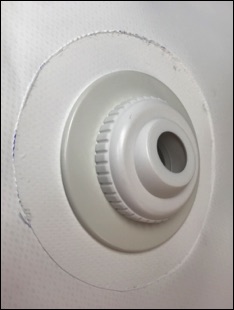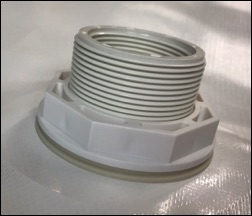 Attaching the Wall-Fittings
EZ Pools® provides commercial grade wall-fittings that can handle up to 75 gallons a minute. These wall-fittings convert openings in your pool to 1.5" plumbing fittings. In most cases, customer's create their own openings. However if you have requested reinforced openings, or your pool is a larger EZ Lap Pool, then your openings are pre-set and reinforced.
Stubborn for a Reason: Reinforced openigns tend to be more stubborn to work with then the standard customer created opening because the material is thicker. Though a customer created opening is more than durable for residential pools, commercial pools and longer lap pools have different needs. Our experience has found these reinforced openigns are better suited for these applications.
STEP ONE: When inserting the wall fitting, start from inside the pool and "screw" the fitting through the opening. Work the material so the fitting on the inside is flush with the pool material.

Make sure fitting is flush on the inside of the pool.
STEP TWO: One the outside the pool material will slighlty lip around the fitting.
WHY? Overtime with larger volume pools and commercial pools, we have seen the material give slightly overtime. We have found this little lip, along with the reinforced opening, prevents this "give" over time ever from impacting the effectiveness of the fitting.

STEP THREE: On the outside, add Teflon tape at the base of the fitting, then add the two soft rubber O-rings.
IMPORTANT NOTE: This is different than what is advised with the consumer-created openings as described in the Assembly Guide.
STEP FOUR: Tighten until snug.
WARNING: If you are using a wrench to tighten, take care when tightening as these aggressive tools can crack the nut on the wall fitting.