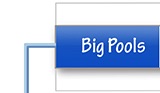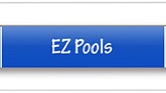 Jimmy Fallon jumps into an EZ Pool
This was a great story. We got a call by the Tonight Show production team. They had a funny bit they wanted to do during the hot summer heat - have Jimmy Fallon jump into a pool in the streets of downtown New York City. In truth, only a major production company could pull this off in such a short notice.
They called us Thursday and needed a custom depth all white pool in New York by the coming Monday. Which means we had to make it, pack it and ship it out so it would be there by Monday morning. But we did it and the results were cool! Especially for Jimmy.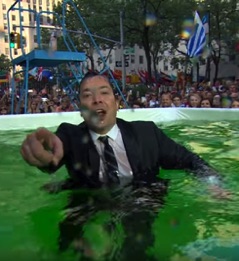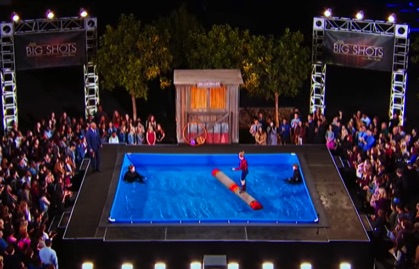 ... On Steve Harvey's Show
The CBS TV show "Little Big Shots", hosted by Steve Harvey, features remarkable kids doing amazing tricks.
For this event, they needed a durable, yet portable pool, for a little log-rolling competition between a brother and sister. EZ Pools was there to make it possible.
... Used for SpongeBob Movie
Nickelodeon Productions was working on a new made-for-TV SpongeBob movie that required a vast water scenery to mimic the ocean. By utilizing a black pool, they could easily create a deep ocean shot.
So EZ Pools was able to make, deliver and set-up an EZ Pool to meet their needs.